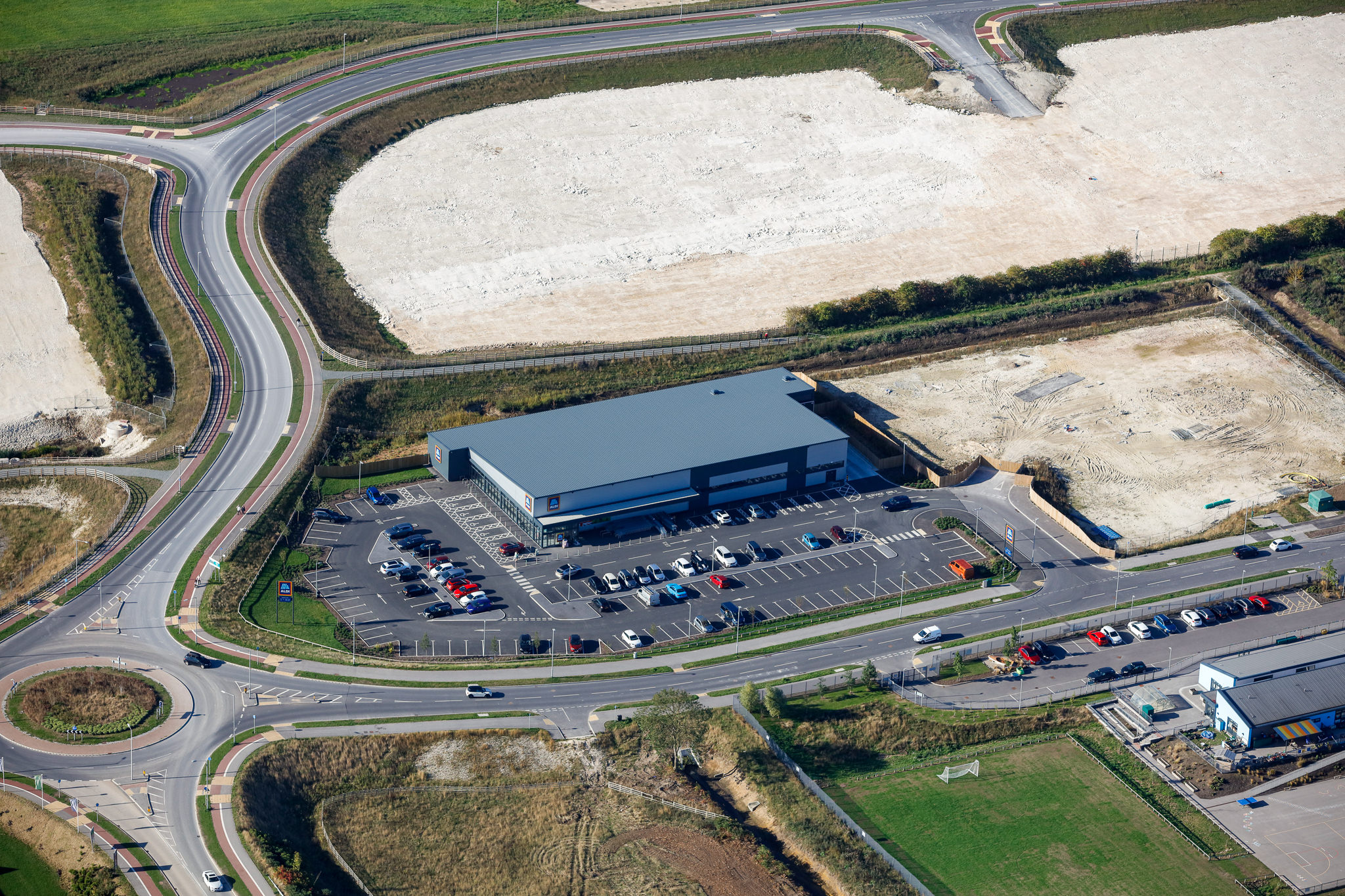 The first steps in expanding Brough South's retail and leisure offering have got underway with the start of land raising work around Bluebird Way.
The work will see the land around Hunsley Primary, the Aldi supermarket, and the newly opened care home, be prepared for the development of a range of retail and leisure units aimed at national brands and independent businesses.
Hospitality providers such as a family-friendly pub and gym operators will also be encouraged to come to this part of the development.
As the scheme develops, Brough South is expected to attract a vibrant mix of occupiers which will significantly enhance the retail and leisure facilities of this popular East Yorkshire town.
Aldi is a superb anchor, however the Brough South Consortium is now in discussions with another leading retailer to take an anchor unit of 20,000sqft and enquiries from other occupiers are expected to follow.
Ian Hodges, Director the Horncastle Group PLC, said the start of the land raising work hailed the beginning of the next exciting chapter in the development of Brough South.
The Horncastle Group is the lead developer on the scheme, acting on behalf of the Brough South Consortium which includes local landowners and developers Alma Jordan (Builders) Ltd, Riplingham Estates, BAE Systems, and the developer.
Ian said: "With the residential side of the scheme well underway, we are very keen to deliver the retail and leisure facilities at Brough South to provide all residents in the town with more choice of where they shop and how they spend their time.
"The land raising work is the first step in doing this. We are raising and preparing the land around Bluebird Way to allow us to move forward with the development as soon as occupiers make a commitment.
"It is fantastic to see this work get underway as it marks an important milestone in the evolution of the development."