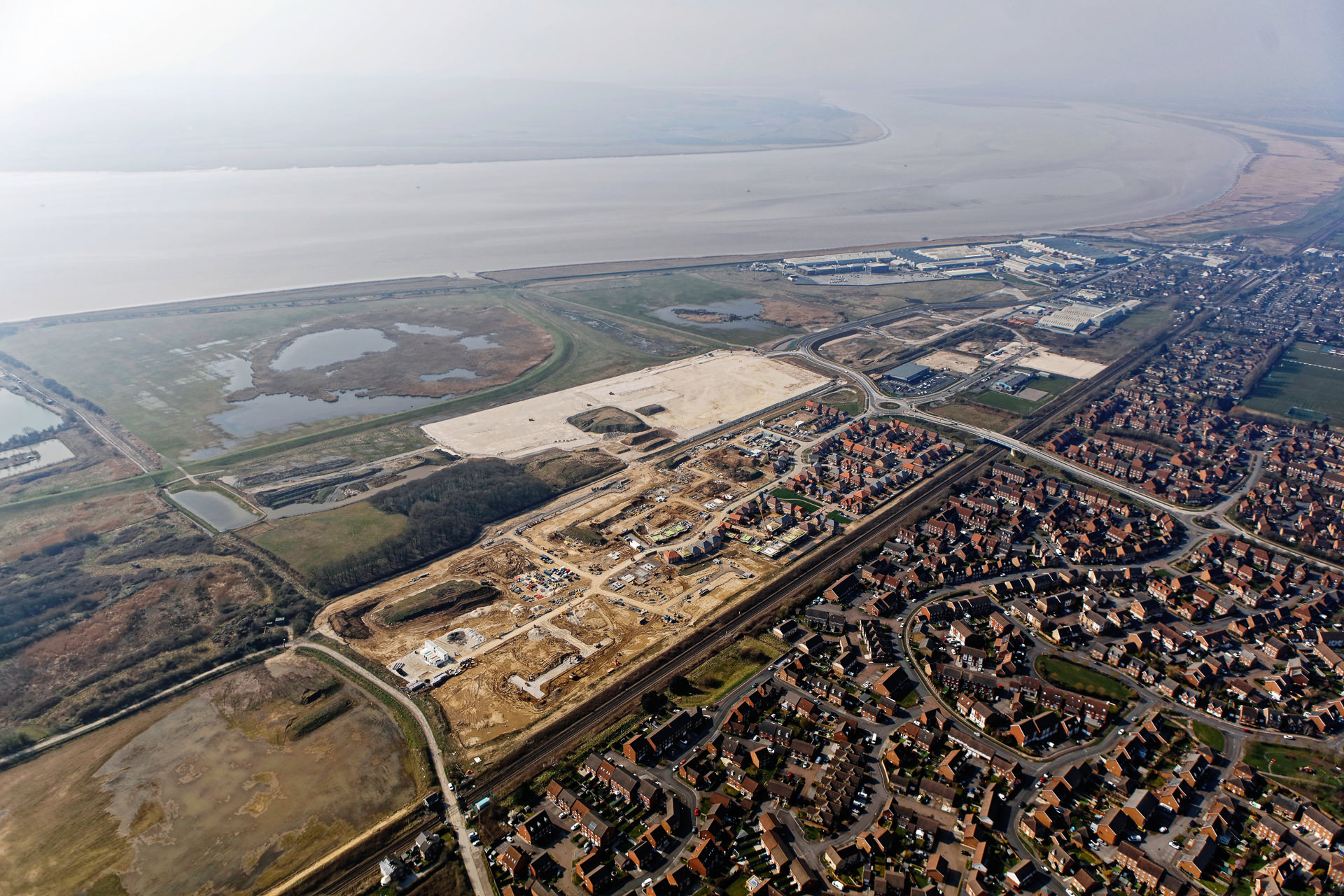 Well known civil engineering company PBS Construction has been appointed by East Riding of Yorkshire Council (ERYC) to carry out improvements at the A63 junction at Brough.
The Hull business started work on site this month to deliver the £4.6m roundabout and traffic light scheme set to significantly improve capacity at the junction.
The scheme has been designed by ERYC to accommodate not just the extra traffic generated by new housing at Brough South and other locations around the area, but future residential development as well.
ERYC will also deliver the project.
The work has been funded by the Brough South Consortium – the body delivering the £200m Brough South development – which includes local landowners and developers Alma Jordan (Builders) Ltd, Riplingham Estates, BAE Systems, and leading commercial developer the Horncastle Group PLC.
Ian Hodges, Director at the Horncastle Group PLC, said the new roundabout should reduce congestion for motorists who routinely use the junction to access Brough, Welton, and Elloughton.
He said: "Unsurprisingly, as new housing has come on stream in and around Brough, people have looked for reassurance that the road infrastructure will be able to cope with the increase in traffic.
"We recognised this could be a concern with the inception of Brough South, which is why we agreed to fund the improvements to the A63 junction at the time planning permission was granted in 2013.
"Although we are not obliged to deliver the works for several years, we made the decision to bring the junction improvement work forward in the construction timetable to ensure it was delivered at the earliest possible time, with help from loan funding from Homes England.
"It is great to see work get underway on the scheme and we know that once the new layout is in place, it will be a huge improvement on the existing network."
Ian added he was delighted ERYC had secured PBS Construction to carry out the work.
"It is important to us that we use local companies on our projects whenever possible," he said.
"PBS Construction is based in Hull and has a lot of experience on road infrastructure projects such as this one so it makes sense for them to carry out the work.
"As the majority of work will take place on land away from the road, whilst there will be some disruption, this will be kept to a minimum."
Work on the junction is forecast to be completed in April/May 2024.